USATF removes legendary coach and four World Championships Team members from their Training Center residency programs without reason or notice last week. It is the latest in a string of annual mistakes that goes unnoticed to the public.
I complained about USATF Training Center oversight errors back in the summer of 2015 but no one seemed to care. I was just one pissed off athlete that was taking things too personally.
What is the Olympic Training Center
The Olympic Training Center provides free housing, medical, food, and elite facilities to athletes who are qualified and accepted into the residency program.
In their outdated website, they list qualifications as,
"an athlete should have met the 2013 World Championships qualifying standard in 2014, as well as having posted a successful competitive profile against top-level national and international competition over the previous two years." –
usatf.org
Many athletes in the U.S. meet these qualifying standards, but few are "accepted" into the program. Normally there are about twenty on-site bed spaces available, and ten off-site spaces where athletes must find their own nearby housing.
I moved to the training center in the fall of 2014, but was removed from the residency program in the summer of 2015, due to poor performances after suffering from a torn rotator cuff and labrum.
Following being removed from the residency program I continued to train there under a pay-per-use basis.
I came back stronger than ever. Threw a personal best. Had the number one throw in the U.S. Won the Olympic Trials. Broke the Olympic Trials record and made my second Olympic Team.
But when I came back from a season competing abroad I was told that despite my stellar year the price was likely tripling.
I had nowhere to go, but I knew this wasn't right. I was a two-time Olympian, paying to use an Olympic Training Center
I made phone calls to former resident athletes to ask for their advice. My story seemed all too familiar to them; they laughed, saying "Some things never change."
I asked the Athlete Advisory Committee (AAC) to help with the situation. They told me they would look into the matter, and that I should "shut them up by throwing far." But no real change or action was ever taken.
I kept getting told that I was just one person, one problem, and I was just one butt-hurt athlete versus the selection procedure of USATF.
But my plight was not the first nor the last. And it hasn't been just me; it has been numerous athletes every year. And it has been going unnoticed.
USATF says goodbye to a legend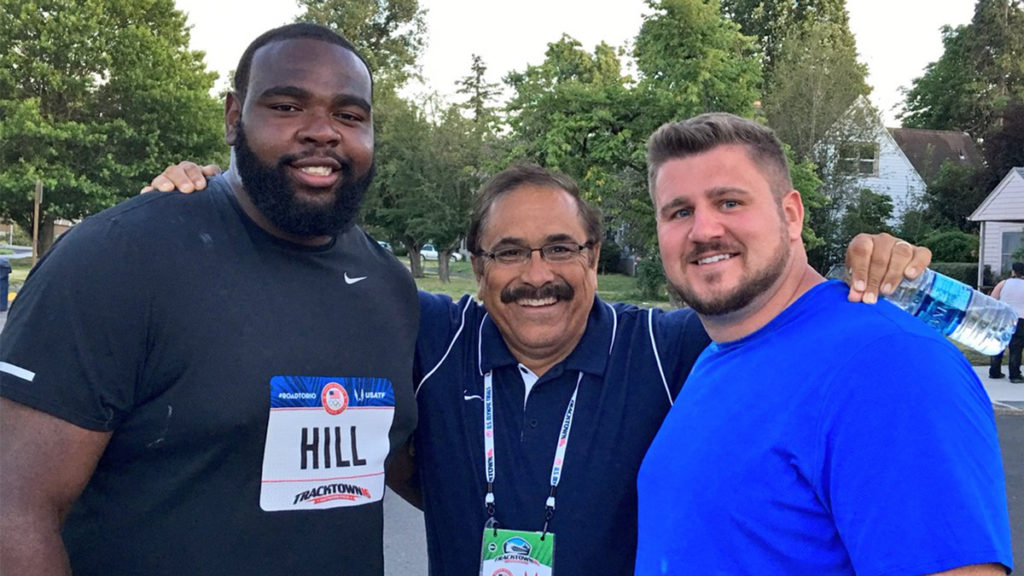 Four-Time NCAA Champion shot putter Tia Brooks came back to the Olympic Training Center this summer. She was a resident athlete in 2016 but left and took a year hiatus to deal with injuries.
Just weeks after she was brought back, her legendary coach Art Venegas was abruptly let go.
Art Venegas coached at the Training Center part-time (every other week). He coached numerous world class throwers; most recently his athletes were able to accomplish so much!
– Joe Kovacs (22.57m shot put) – 2015 World Champion, Silver 2016 Olympic Games, Silver 2017 World Championships
– Darrell Hill (22.44m shot put) – 2017 Diamond League Champion, 2016 Olympian, 2017 World Championships finalist
– Whitney Ashley (64.80m discus) – 2016 Olympic Trials Champion, 2016 Olympian, two-time silver medalist U.S. Championships (2015, 2017)
– Tia Brooks (19.73m shot put) – 2012 Olympian, Ranked #5 in the world in 2016, 2013 World Championships finalist
Any one of these athletes would prove a successful coach, let alone all of them.
After hearing the news, Tia Brooks packed her bags and left the training center . He was the only reason she was there in the first place.
Joe Kovacs moved away too.
Diamond League Champion, Darrell Hill and Olympian Whitney Ashley are now coach-less, which may hinder Team USA's ability to secure medals at major championships.
Art Venegas was known as one of the best throwing coaches in the entire world, why would USATF jeopardize the success of their most talented throwers?
You are evicted
But USATF didn't think that screwing over just a few athletes this year was enough.
At the end of this season USATF decided to remove three of its best athletes from the on-site residency program and force them to pay for their own offsite housing.
"Average price for a one bedroom apartment in the San Diego area is $1,634, which ranks it as the ninth most expensive metropolitan rental market in the U.S." – sandiegomagazine.com
All three of these athletes made the World Championship team in 2017, two of which made the final in their respective events.
Worst of all the athletes were given two weeks' notice to find housing, as their beds were being used by incoming athletes. Even a standard rental agreement will give you 30 days' notice.
Who's the Fourth Athlete?
The fourth athlete kicked out of the training center was? You guessed it. Me.
Yesterday I went to the Training Center to grab some mail, do a little workout to stay in shape.
I dropped by the medical room to get some ice and say hey to the staff, but my access card didn't unlock the doors. I went to the main office to get my card checked, and was told I was not on the 2018 roster, and that I no longer have access to the training center.
USATF is so spineless that they didn't even tell me. They just deactivated my card, hoping this would just work itself out naturally. If this sounds familiar it's because it happened in the movie Office Space.
I took 2nd at our national championships. I have the #1 throw in America (83.12m). And made the World Championship Team in London. What more do I need to do!?
I have never encountered a more unethical, unprofessional, multi-million dollar company like USATF in my life. I am speechless.
Complete authority, with no oversight
But who makes these decisions? Surely there is a think tank of athletes, coaches, and experts? Well actually it's just one man. Duffy Mahoney.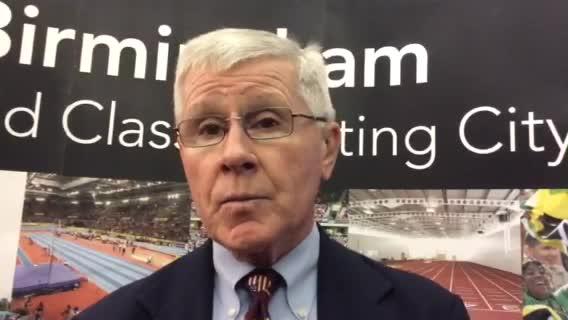 Duffy, is self-proclaimed Mr. Moneyball of track and field. He claims to have a winning formula on which athletes will be the best, and who will have the highest "return on investment."
Yet what happens when poor decisions cost Team USA a medal? We chalk it up to bad luck or the athletes underperforming. flotrack.org
But what if it's just from piss poor management? What if the governing body is just wrong? What happens?
Well, I will tell you.
Nothing happens.
Because there is little to no oversight for the actions at the top of USATF. There is no one assessing their actions, other than themselves.
Who holds them accountable? What is Team USA's "return on investment" from their actions? If USATF employees aren't in the top 5 in the world at their jobs should they lose their paycheck too?
Share, like, and comment if you agree. We need change in this sport and it starts with the people requesting change.
Also feel free to email Duffy Mahoney directly about your concerns. You can reach him at: Duffy.mahoney@usatf.org or 317-713-4673, but I will warn you he rarely answers his phone and almost never answers emails.
3 months ago